A New Los Angeles Locksmith Service
Are you searching for an LA locksmith? Maybe you've got a lock related need right now, or maybe you're doing your due diligence to prepare for the future. Either way, put NELA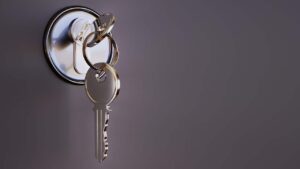 Locksmith's contact information in your address book today. We're proud to be a locksmith the Los Angeles area counts on for all its needs.
As a small, locally owned and operated business, our proceeds directly impact the Los Angeles community. Therefore, when we say we're an LA locksmith, we mean it from the heart. Los Angeles is our home and its citizens are our friends and neighbors. Let us tell you a little more about our services and what we can do for you.
Emergency Services
There's nothing worse than realizing you're locked out of your home or car. But if this unfortunate circumstance should happen to you, rescue is only a phone call away. NELA Locksmith is your on-call emergency LA locksmith. Our services are available 24 hours a day, seven days a week, and we guarantee a response time of thirty minutes or less. Keep us programmed into your phone and you'll soon be back inside, where you belong.
Automotive Services
Locking yourself out isn't the only instance in which you might want to contact an LA locksmith to help with your car. You might want to have the locks changed, particularly if you've purchased the car secondhand and want to ensure its security. If your keys are old, they might break in the lock, preventing you from accessing your vehicle. Whatever your need, contact NELA Locksmith for any assistance with your vehicle locks.
Commercial Services
From mailbox locks to cabinet locks, from electronic smart locks to building lockouts, commercial properties have plenty of concerns that might call for the services of an LA locksmith. Our techs are kept updated on building security and are ready to help with the most modern solutions on the market. You can also count on a quick turnaround every time you call us.
Residential Services
NELA locksmith knows that your home is your sanctuary. That's why we take residential locksmith services so seriously. Whether it's your front door or the safe in your closet, or any other need you might have, we give it our full attention. Our residential services are available day and night, seven days a week, so you'll never have to wait for us to feel safe in your home.
NELA Locksmith takes great pride in serving the Los Angeles community. We value our role as LA locksmith and eagerly await the chance to serve you. Contact us today.